End Price Gouging
Price gouging has become a tragic problem because several States are competing with one another for medical supplies. According to New York State Governor, "the cost of N95 respirators was $0.85 before it went up to $7. The cost of a ventilator has gone up from $16,000 to $40,000." Health workers are urging efforts to suppress the outbreak and expand medical capacity so that rationing will be unnecessary.  
We can end price gouging by eliminating competition amongst states. Instead of having a situation where several States are competing for supplies, we should all unite and place a bulk order then distribute portions of the bulk order to each state. 
The Department of Health and Human Services has estimated that the U.S. will need 4 billion masks throughout tackling the pandemic. We can imitate the DLA's (Defense Logistic Agency) procurement model for bulk medical supplies. 
Our bargaining power will be impactful if we can raise a large percentage of the manufacturers' sales revenue. If we can afford to place a bulk order, we can assist new and existing N95 masks manufacturers (3M, Prestige Ameritech, and Honeywell) in America so they can ramp up production of these supplies. Like the DLA, we will have the higher bargaining power to buy supplies at the most discounted price without comprising product quality.
A deadly threat to health workers
Coronavirus has breached hospital wards, and infections could peak without proper fumigation. The shortage of safety gear is so dire that desperate nurses have resorted to wearing trash bags. Dozens of healthcare workers have fallen ill with COVID-19 after exposure to the virus. The risk to our healthcare workers is one of the high vulnerabilities of our healthcare system in an epidemic.
Our solution is the Prime Protection Bill.
Our doctors, nurses, pharmacists, caregivers, store clerks, utility workers, and military service members are all heroes during this unprecedented time. These men and women on the frontline are risking their lives to cater to us. We must protect them at all costs. 
At ProtectAllKids, we created the Prime protection bill for healthcare workers. We will allocate a fourth of the funds we raise from our crisis relief campaign to ensure all medical supplies are readily available. We will use the funds we raise from this campaign to buy ventilators, N95 respirators, ICU beds, and other PPE. We will invest in the fumigation of hospital rooms to reduce microbial agents on hospital surfaces and to control surgical site infections. 
We will consider an investment in take-home coronavirus test kits with funds allocated to our Prime Protection Bill. The benefits of having a surplus of test kits will be significant because people can test themselves for COVID-19 in the privacy of their homes instead of visiting a hospital. The more funds we can raise, the more obligations we can fulfill.
Elastomeric and Powered-Air Purifying Respirators in U.S. Healthcare
According to CDC, in the face of a shortage of N95 respirators, the reusable NIOSH-approved Elastomeric Half-Facepiece Respirators (EHFR) can be a valuable alternative to the disposable N95 respirator.
EHFRs are durable because they maintain fit over time, stand up to repeated disinfection, and proper cleaning. There is an obvious cost-saving potential due to routine use and stockpiling for surges in demand.
Would an elastomeric with a less industrial appearance, be more widely accepted in U.S. healthcare? What is the feasibility of U.S. healthcare institutions converting from N95 to elastomeric use to avoid N95 shortages? Read more
Create short-term Virtual Jobs.
There are about nine million residents in New York City; hence, it is tough to practice social distancing. Telling people to practice social distancing hasn't been as effective as we expected because some people cannot afford to stay at home while their bills pile up. We have partnered with Oracle Taleo and Paychex – our nation's leading payroll company to create virtual jobs and hire new employees. 
Our new workers will get paid on time so that they can meet their short-term obligations. They will also feel at ease to stay at home and learn new skills through our scholarship programs.
Provide PPE for commuters and MTA workers.
We must also protect those who have to commute to work during this pandemic. We will work with state officials to ensure MTA workers and commuters have their protective gear on before riding public buses and trains.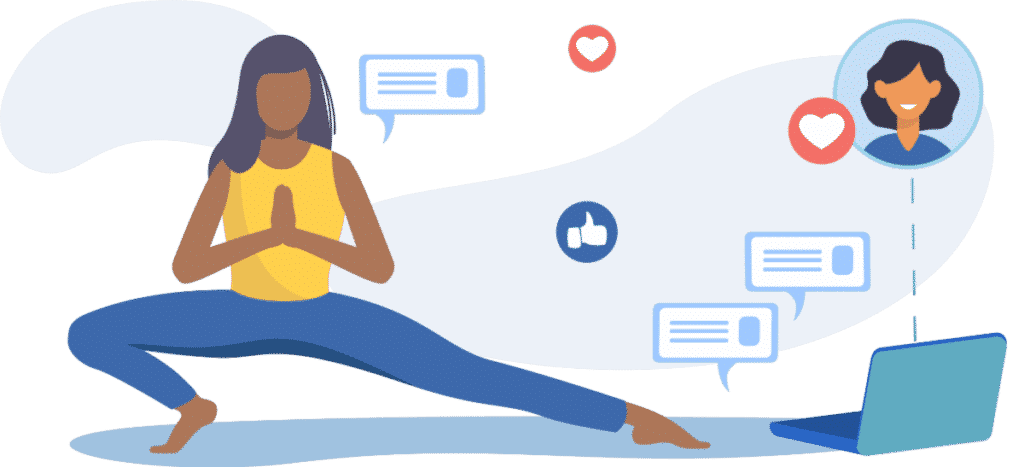 Several personal training instructors are hosting online workout sessions. Coupled with eating healthy diets, these exercise classes will help strengthen your immune system, and you will leave the session feeling energized, healthier, and happier. If you don't have access to a gym, we recommend taking an hour break to practice yoga, resistance, core, and full-body training exercises using your body weight or objects around your house.
1: While the number of domestic abuse cases rises, there is a spike in the name of first-time gun buyers amid coronavirus scare.
2: More than 30 million Americans filed for unemployment showing economic carnage caused by the coronavirus..
3: According to multiple news sources, law enforcement officials across the country will delay arrests for some nonviolent crimes amid coronavirus outbreak. This announcement caused a lot of Americans to feel less safe. L.A. Times stated, "gun sales are surging in many U.S. states with some first-time gun buyers fearing an unraveling of social order.
This pandemic will bring out the absolute worst in people the longer it goes on. As a firearm instructor and the founder of a gun violence prevention organization, I worry about first-time buyers who are buying guns during this pandemic. Most first-time buyers cannot attend a firearm safety class nor schedule training sessions with a certified firearm instructor because of the stay-at-home order issued by several state officials. Most of these first-time buyers cannot visit a gun range to practice their firearm discipline and safety skills. It is risky to have guns in the hands of people who lack the skills needed to operate a firearm because they pose a deadly threat to themselves and the people around them.
People who desperately need help may resort to looting from their neighbors. During this pandemic, we must prevent a surge in theft, gun-related incidents, and other criminal activities. We must create more virtual jobs to reduce the unemployment rate and support social distancing. Thus, we partnered with Oracle Taleo and Paychex to create more jobs and to ensure all our employees get paid on time. Please donate now to support our economy stabilization initiative.
2020 will go down in U.S. history as one of the worst years. Never before has a public-health emergency created such widespread economic paralysis. CDC officials stated that the Coronavirus spread could last into next year. However, we can blunt the impact if we act fast to flatten the curve and stop the spread. We still have time to rewrite history. We can turn 2020 into the year we put our differences aside, unite as one big American family and help one another.
We must take immediate action to stabilize our teetering economy. We must take immediate action to protect our healthcare workers on the frontline. Thus, we encourage everyone capable of supporting our crisis relief program to do so and challenge friends and family to do the same. There is light at the end of this pandemic tunnel. Together, we will conquer.