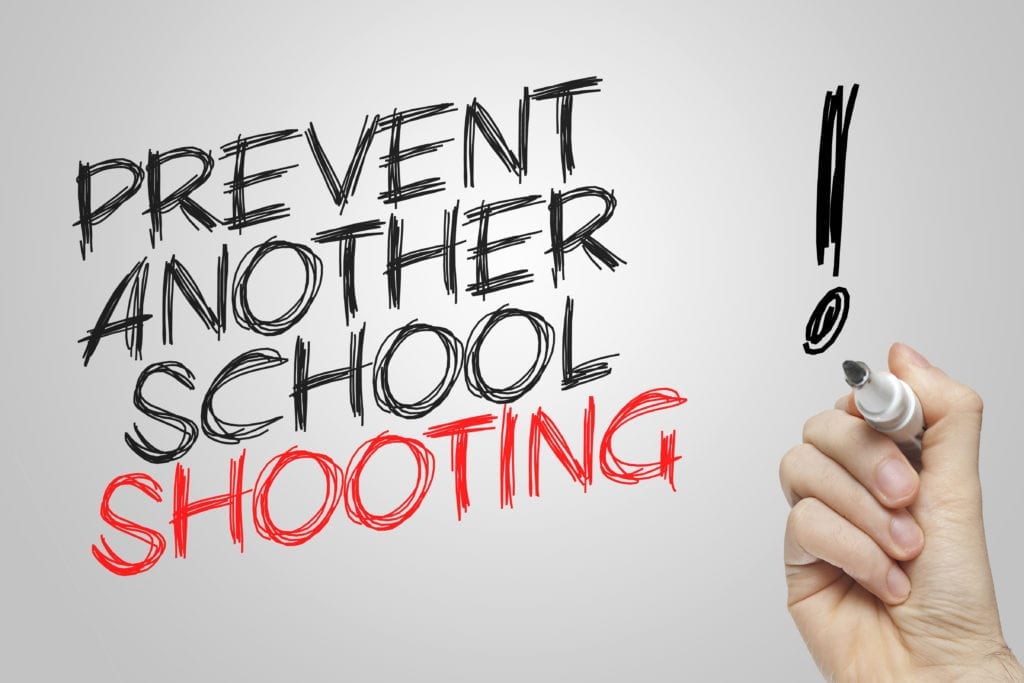 Here is a list of 5 security screening products and solutions that we will donate to public schools across the US. 
We primarily focus our safety solutions on maximizing threat detection, improving school safety, and enhancing daily operational success in each school. Installing these tools and implementing our recommended services will ensure a safer learning environment for our school kids. 
We are very confident that our services and our 5-step master plan to end active school shootings will receive considerable bipartisan approval.
This X-ray baggage scanner is the ORION 918CX by Rapiscan Systems. The 918CX is a high performance, compact and versatile 540mm by 360mm tunnel X-Ray screening system with exceptional image quality and excellent threat detection alert capabilities. The 918CX offers
Explosives & narcotics detection

Industry best spatial resolution

Low operating power consumption

Matrixing, networking & remote viewing

Higher operational availability – a significant reduction in customer downtime
ProtectAllKids will donate the 918CX baggage scanners to each participating school. Scanning luggage and backpacks will make it impossible for an active shooter to sneak any deadly weapon in our schools; subsequently, enforcing a weapon-free learning environment.
NOTE: We have not finalized the deal with Rapiscan Systems. We are entertaining offers from Smiths Detection and other security screening companies. We will update this info in due time.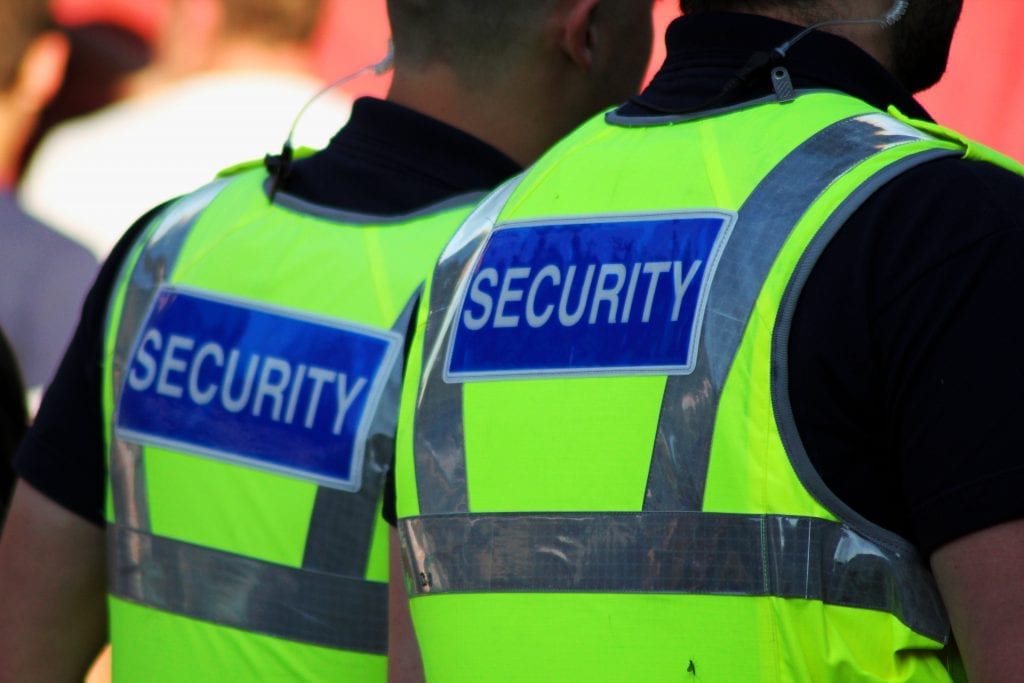 G4S's Security Specialists
More gun rules cannot successfully solve the issue of mass shootings in schools across America. Criminals, by definition, do not adhere to rules and regulations. We cannot legislate evil, hence the birth of the right to protect ourselves and our loved ones at all times. We must provide the best resources to the best security specialists who will protect our school kids from the forces of evil gun maniacs.
At ProtectallKids®, our primary goal will always be to ensure an active shooter does not make his or her way past the main school entrance. 
We strongly believe that the presence of highly skilled security specialists at each school's entryway will ensure an active shooter is immediately apprehended and severely punished before he or she harms any school kid. 
Our Veteran guards will also serve as Rovers who will periodically patrol school premises to observe & prevent odd hour bullying in classrooms, playgrounds, and hidden corners.
ProtectallKids will work with GS4 to recruit the best security specialists. In a bid to attract and retain top tier talents based on qualifications, experience, temperament, and background, we will offer a very competitive salary. 
Our security guards will receive comprehensive health and benefits insurance that includes worker's compensation, 401(k) plans, section 125 & flexible spending plan, and semiannual bonuses for outstanding performances. 
Our carefully screened talents will stand in the line of fire to protect our kids and mitigate security threats within our school premises.
NOTE: We have not finalized the deal G4S. We will update this info in due time.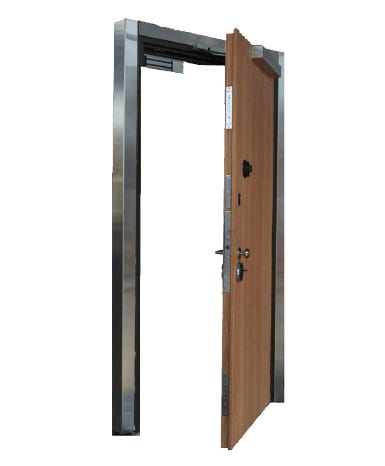 As fears of mass shootings continue to rock our nation, seven schools in the Coatesville School District Pennsylvania installed custom bullet-resistant barriers using ballistic framing and LP 1250 polycarbonate security glass. 
In August of 2019, Harrington Park school district in New Jersey, installed 50 new, bulletproof doors to help students and staff feel safe. At ProtectAllKids, we strongly recommend that every school should follow suit. 
We will donate bulletproof classroom doors to each participating school. We will also work with companies like TSS (Total Security Solutions) to install bullet-resistant entryways.
These barriers will prevent an active shooter from shooting his/her way into our school premises. They will also shield the school's security guards while they work to neutralize the threat without endangering their own lives.
NOTE: We haven't signed any deal with Remo Doors. We are entertaining offers from TSS bulletproof and other ballistic security door manufacturers. We will update this info in due time.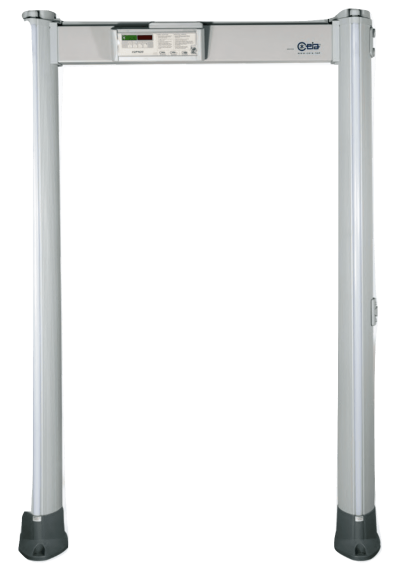 According to a New York Times analysis, "since 2013, there have been at least 108 incidents of gunfire around school sporting events. At many schools, an intensive focus on security during classroom hours has failed to carry over to after-school activities. That has left events, students, and officials without basic prevention measures and plans on how to respond." 
To help end active shootings in schools and at after-school events, Protectallkids will donate hand-held and walk-through metal detectors to each participating school. 
The 02PN20 LFA by CEIA USA is one of our choice of walk-through metal detectors because of its high-potential-threat detection capability. It is also compact and easy to install. It detects both ferrous and non-ferrous mass casualty weapons with near-zero nuisance alarm rates, discriminating cellphones, tablets, laptop PC and other large metallic personal belongings.
Thus, students and other people who will walk through this metal detector will not have to take off their shoes, belts, jackets, and other personal items. Our schools will use this walk-through metal detector for mass screening of everyone walking into our school premises or at after school event locations.
NOTE: We have not finalized the deal with CEIA. We are entertaining offers from Garrett USA and other security screening companies. We will update this info in due time.
At ProtectAllKids, we believe that preventing a child from becoming an active shooter is just as important as stopping an active shooter; thus, we created the COOT (Crime Out Our Turf) project. To prevent active school shootings, we must invest in hiring seasoned social workers and psychotherapists. These professionals will help spot the earliest behavioral changes in our school kids. They will watch out for students that may veer toward violence before they harm themselves or others.
We will fund our COOT project to create correction programs that will effectively address the criminogenic needs of students who are repeat offenders. Our skilled psychotherapists will also work on ending bullying in schools by providing aid and counseling to troubled kids from broken homes.
If a student becomes homeless or on the verge of losing his/her home, our COOT project facilitators will work with the school district superintendent to provide temporary or permanent conducive homes to support students' physical health, mental health, and general wellbeing. By investing in psychotherapy, we can ensure all kids feel loved and safe at home and in school.
As part of our mission to prevent active school shootings, our COOT initiative will sponsor k12 students' debt forgiveness programs. Such programs will ensure students from low-income families, with financial holds on their account because of incurred debts, remain in school and continue to take part in all extracurricular activities.
These programs will prevent students from resenting other students and ensure every student catered to with the same amount of respect regardless of their parent's financial status.
We will adequately fund our COOT program to provide resolutions to any high profile issue affecting our schools. In an emergency, like a disease outbreak or natural disaster that affects our school kids, we will disburse emergency relief funds to support all affected schools.
since 1970, there have been more than 1,300 school shooting incidents
Since 2000, there have been 303 deadly school shootings
Since 2013, there have been at least 108 incidents of gunfire around school sporting events
There have been situations where students take in fatal shots to give their classmates a chance to save themselves – a move usually applauded as an act of heroism. However, this unfair expectation and sacrificial gesture depict a growing pressure that American school kids feel to neutralize threats at their place of study. 
 This feeling of imminent danger and the urge to fight back stems from the run, hide, fight, response protocol taught during active shooter drills by many schools. This training encourages those in the path of an active shooter to attack the gunman as a last resort. 
Our children, our teachers, our little brothers, and sisters shouldn't have to worry about losing their lives to an active shooter. Our families do not deserve to suffer the physical, physiological, and psychological impact of a combative learning environment.
 Thus, our organization accepted the challenge to end school shooting incidents in our schools, promote safety, education, and reduce the number of Veteran unemployment by hiring our best Veterans to serve as security specialists in all participating schools. 
Our country is rightfully the most powerful sovereign nation in the world. When we unite with one accord for the best interest of our kids' safety and education, we can be a strong force to be reckoned with. We are all powerful and unbreakable. What makes the difference is perseverance, passion, drive, and ingenuity. We are a nation of pioneers; with the right platform & resources, nothing is impossible. Please share and donate to support our mission.