Justice, Equality, and Generational Wealth for the Underserved.
In the wake of of COVID-19 pandemic and Gorge Floyd's death, several corporations have pledged billions of dollars in support of projects for justice, equality, financial liberation, and equal opportunity to diversify generational wealth. There have also been numerous hashtags and calls for social action. At ProtectAllKids, we are working on airing docuseries that will provide the much-needed solution to disparities plaguing America's underserved communities. With massive media coverage and an increase in American solidarity for equality, there is no better time to air a show like this than now.  For more published articles by Ms. Chieastre in support of the ongoing and conversations and resolutions to issues plaguing our country refer to: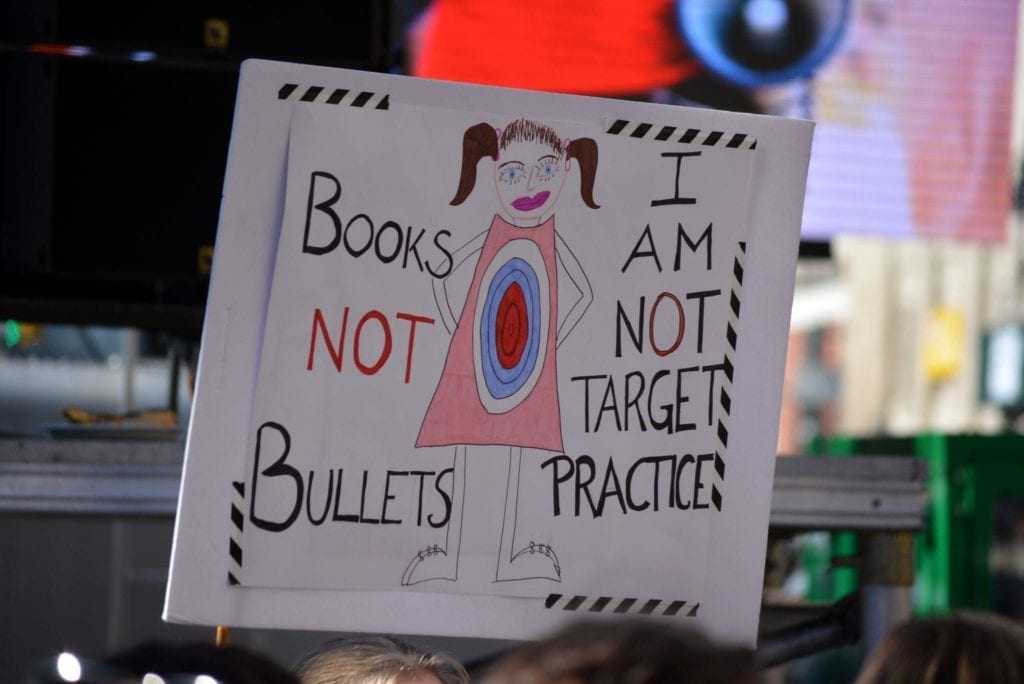 Bullet proof doors and metal detectors.
Perception! Some people feel like installing baggage scanners in schools will turn each school entrance into a TSA checkpoint. Some school districts in affluent areas do not want metal detectors installed because of the impression that their schools may not be safe. Some of the poorer school districts do not want metal detectors either because they believe it profiles their students as being high-risk students. For instance, in Philadelphia, all 49 Philadelphia district high schools have security scanning equipment. However, there is a student-led advocacy group that believes these metal detectors make students feel untrusted or suspect in a place where they should feel comforted and supported.
The problem with this thought process is this; active shooters do not sound an alarm to alert students, parents, teachers, and staff members of their intent to shoot up a school. This lack of warning signs, in most cases, makes deadly school shootings one of America's most critical issues. Thus, we recommend all schools to be in combat-ready status at all times so that they can neutralize any and every threat.
Reports from American intelligence agencies of an imminent attack from enemy countries had intensified since the beginning of this year. Being that US Senior officials announced that they are bracing for some attack against America, there is no better time to secure our schools than now. 
 Should people's perception of metal detectors and baggage scanners supersede our recommended safety measures? What's more important? How do parents feel about having well-trained armed specialists as school security guards? What are your thoughts on what we have to do to ensure we end active school shootings and successfully turn each classroom into a safe learning room for our school kids?
There are conversations about transparent backpacks to make it hard for an active shooter to conceal a weapon. How do you feel about "transparent backpack policy"? As a parent, how do you feel about bullet-resistant classroom door installation in k12 schools across America? What are your thoughts on US Veteran security specialists working as security guards in each school? Please scroll to to the comment section to share your opinion or click here to vote.  
Article by Ms. Chieastre.
Healthcare as an economic lifeline
According to Mitchell RJ and Bates P.'s analysis of health-related productivity loss, health-related work losses cost US employers more than $260 billion each year.
Every year, America loses in economic output because of employees' absence and decreased on-the-job productivity caused by workers' illness. A systematic review and meta-analysis on the combined effects of healthy lifestyle behaviors on all-cause mortality showed that adherence to a healthy lifestyle results in a lower risk of mortality.
Studies found that over half of premature deaths were because of unhealthy lifestyle factors such as poor diet, inactivity, obesity, excessive alcohol intake, and smoking. Prevention is better than cure; thus, enforcing a healthy lifestyle law and making affordable healthcare accessible, will be beneficial to our nation's economy. Healthy workers are more productive people who can achieve greater financial stability.
If worker illness reduces by half, our nation's economy can grow by up to 50%. An increase in wellness and a decrease in illness amongst Americans on the economic margins will substantiate the positive impact of healthy working Americans by boosting and strengthening the US economy.
How can we engineer affordable health care & healthy habits as an essential economic lifeline? Just like the US military, should all civilian employers enforce bi-annual physical fitness assessment (PFA)? Just like motorcycle helmets and seat belt safety legislation, can America enact healthy diet & lifestyle rules through public health efforts and policy changes? What must we do to get Congress to enact a more comprehensive health care reform? What are your thoughts?
Article by Ms. Chieastre.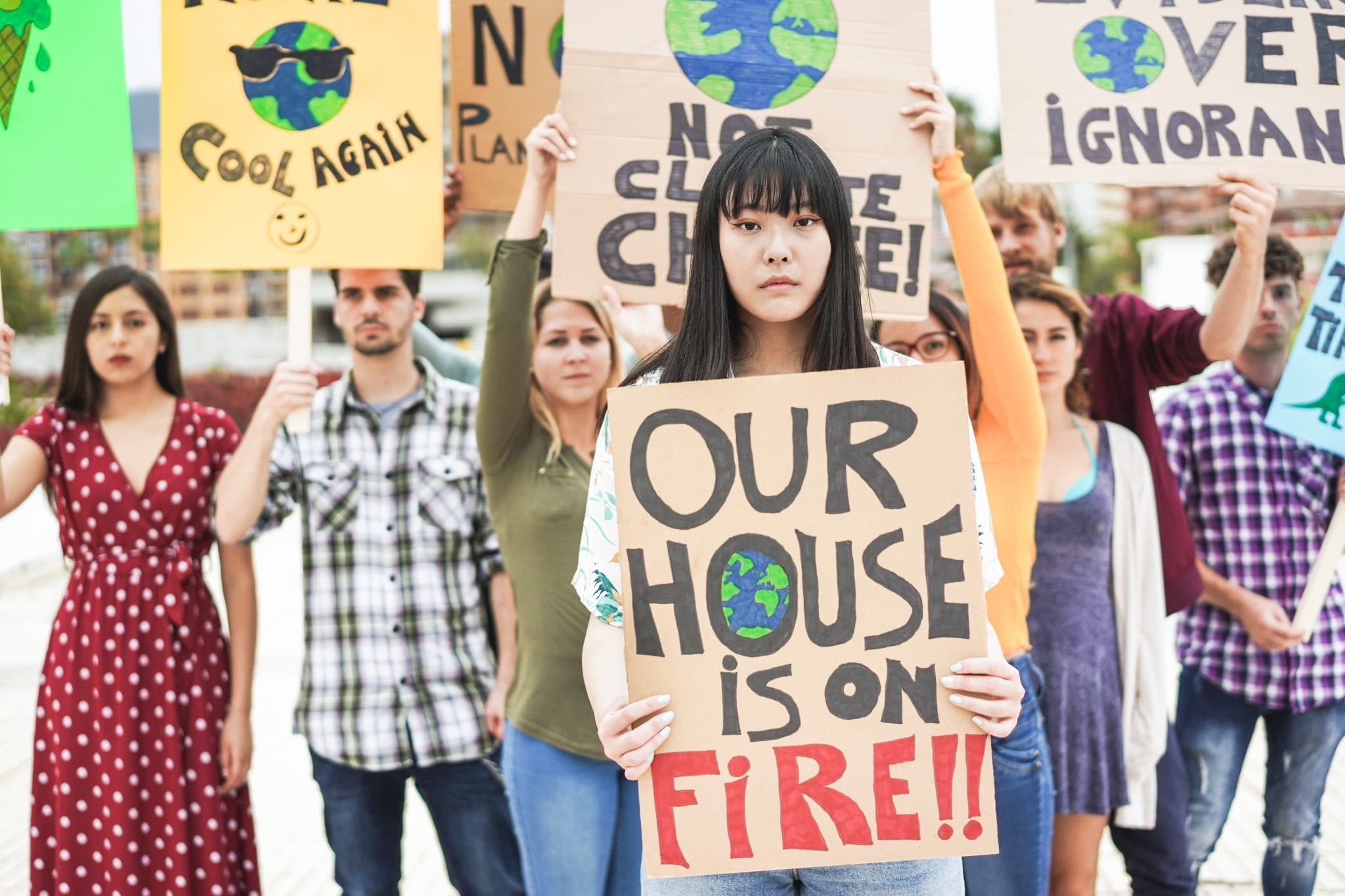 Mother Earth is dying! It's unconscionable that we are ruining our planet, wildlife, and marine life. What can we do to save our home? How hard is it to enforce the use of clean, renewable energy, plant more trees, and end plastic packaging and plastic waste stream? We all should be concerned that single-use plastics are wreaking havoc in our neighborhoods and natural environments. Scientists have estimated that by 2050 there will be more plastic than fish in the sea by mass. There are widespread concerns about single-use plastic pollution and its impact on water quality, our food supply, marine ecosystem health, and our carbon footprint. While beach cleanups are helping to eradicate what's onshore, there are still 8 million tons of plastic being dumped into our oceans every year. That's equivalent to one garbage truck-full every single minute.
With an expected 20% increase in plastic production predicted over the next decade, the problem is only getting worse. Cleanups can be costly. This tactic alone can't keep up with the production of plastics. Existing recycling infrastructure can't keep pace either as only less than 9% of plastic is recycled. An unchecked plastic waste stream is a global threat. Exposure to plastics and associated toxins has causes congenital disabilities, impaired immunity, endocrine disruption, and other serious health issues. Tackling plastic packaging and distribution at the source are the only solutions left, and we must take urgent action to stop this toxic waste stream from continuing to build up.
How can we get the Senate and Assembly to fast-track the approval and implementation of the Plastic Pollution Elimination Act? This rule will become the framework for a 70% reduction of all single-use plastic packaging and products sold in America, with the rest being effectively recyclable or compostable. We need elected officials to implement strong, comprehensive environmental policies so that America can take the lead in eradicating single-use plastics and disposables for good. What are your suggestions on how we can successfully tackle this challenge?
Article by Ms. Chieastre.
Active-duty Military and Veteran suicide
According to the Department of Veteran Affairs, an average of 20 Military service members and Veterans commit suicide every day. Veteran suicide rates are still higher than the rest of the population, particularly among women.
Elevated suicide risk has been shown to endure well beyond military service, with Veterans carrying a much greater risk for suicide than their civilian counterparts. Veterans account for approximately 18% of all adult suicide deaths in the U.S. Interestingly, Veterans represent only 8.5% of the U.S. population, highlighting the disproportionate number of suicide deaths in this population.
With the significantly increased suicide rates in our military population, we must provide evidence-based psychotherapies developed specifically to target suicidal thoughts and behaviors. The VA/DOD Clinical Practice Guideline for the assessment and management of patients at risk for suicide recommended the use of evidence-based treatment like Cognitive Therapy for Suicide Prevention. This well-structured, time-limited, present-focused approach helps patients develop coping skills and strategies to overcome suicidal crises." Do you think there is a better approach to eradicating suicide in the military community?
Article by Ms. Chieastre.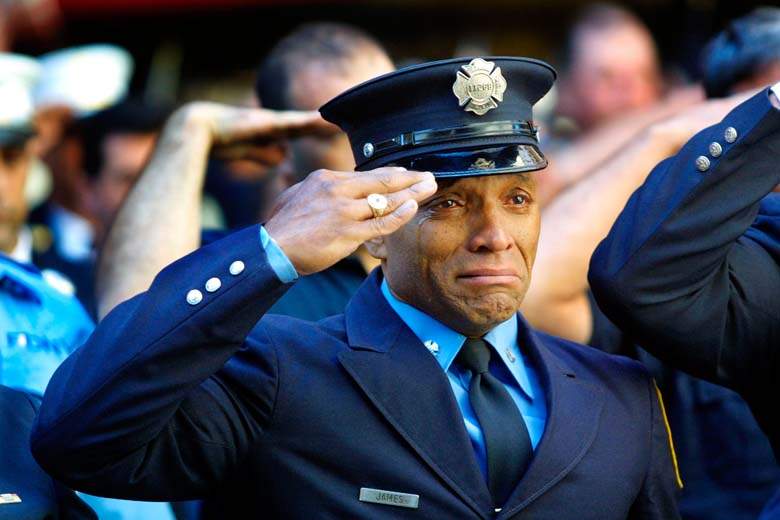 End attacks on police officers
Every time a police officer stops and approaches an unknown motorist, what might start as a routine traffic stop can escalate to a fatal encounter. Vicious attacks against cops are an enormous threat to all of us. It is always sad to hear the dreadful news that a cop got killed in the line of duty.
When criminals attack or assassinate our law enforcement officers, the disruption to public order affects our communities. How can we stop people from attacking law enforcement officers? What must we do to keep public safety officers safe?
Article by Ms. Chieastre.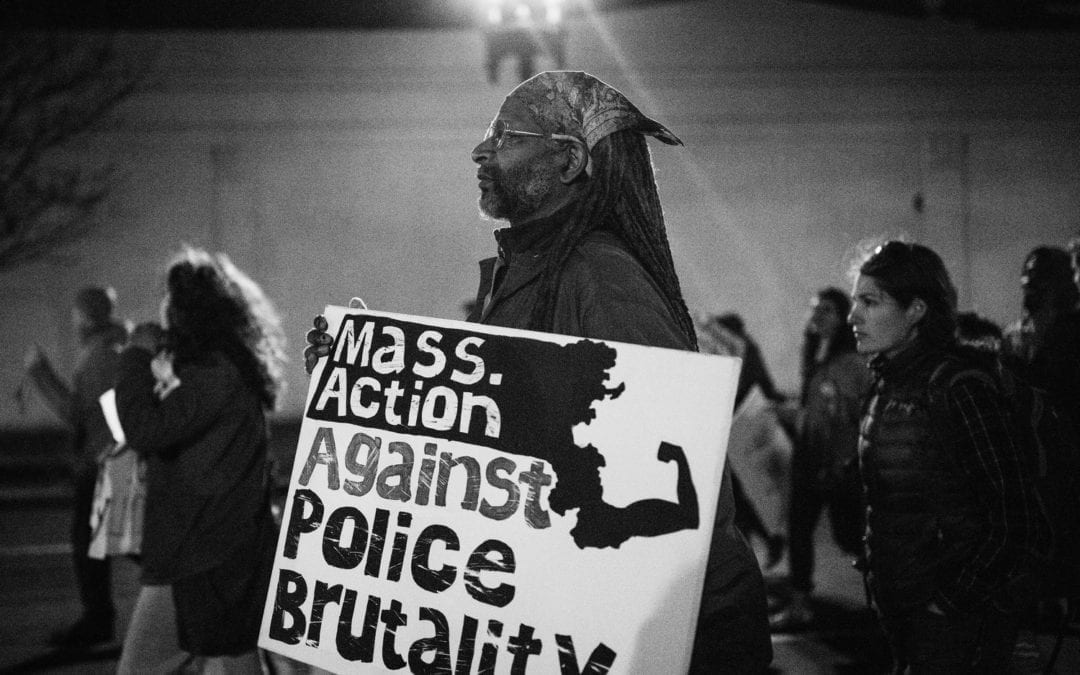 Mitigate police brutality
Police brutality is one of several forms of police misconduct that involves unnecessary violence by police members. Some cops are more crooked than any actual criminal, and we must weed those cops out of our Police Department. 
Our police officers' training program should lay heavy emphasis on, procedural bias and fairness, implicit bias, institutional bias, relationship-based and community interaction, crisis intervention, mediation, conflict resolution, appropriate engagement with youth based on the science of adolescent brain development, de-escalation and minimizing the use of force, coping with mentally-ill individuals, increasing language proficiency and cultural competency, appropriate engagement with LGBTQ, trans and gender-nonconforming people and documenting, preventing and addressing sexual harassment, abuse, and assault.
Besides protesting, what must we do to promote justice and equity in law enforcement?
Article by Ms. Chieastre.
Do you know that a single parent with children earning minimum wage who misses up to three days of work could push an entire family into poverty? A study by the Economic Policy Institute shows just how stark these realities for working low-income families can be. A few days of missed work because of illness are equivalent to an entire month's groceries for the average family. Hourly-wage jobs are less likely than salaried workers to earn sick days. Hourly workers are subject to losing their jobs from getting ill and missing work. A five-day illness can translate into months of lost income. Sending our thoughts and prayers to people facing abject poverty without substantial move to help is futile and negligent. Do not be that guy who practices patriotism only when it's convenient. We should all embrace the notion of shared prosperity and eradicating poverty in America.
The most effective way to eliminate poverty is to create jobs that lead to higher income. We need more corporations and wealthy pioneers to commit to and be prepared to take the risk of investing in low-income communities. Our failure to do so will create breeding grounds for more poverty and instability, which will continue to affect our economy. At ProtectAllkids, we commit to creating jobs and we want every American to join and support our "good-paying jobs for all" movement. Please share your ingenious ideas on what we must do to eradicate poverty in our communities.
Article by Ms. Chieastre.
End racism & religious terrorism with education
No one is born a racist. There is no genetic link to religious terrorism. Children will play with anyone until a parent tells them not to. Teaching children the language to recognize and understand race and bias is an important part of dismantling racism through education. We can't assume that children will figure it out later by themselves. We can start the learning process early so our kids can understand the benefits of loving one another regardless of their race, religion, or cultural differences.
As an American parent, how do you feel about more k12 school courses that focus on diversity – courses that discourage prejudice, and encourage building an integrated school community? Do you think elementary-aged children are too young to broach such complex subjects? How can we eliminate the use of race and religion as justifications for terrorism and evil? What are your suggestions on ending racism and religious terrorism by educating our children from a young age?
Article by Ms. Chieastre. For more details about ending racism, click the link below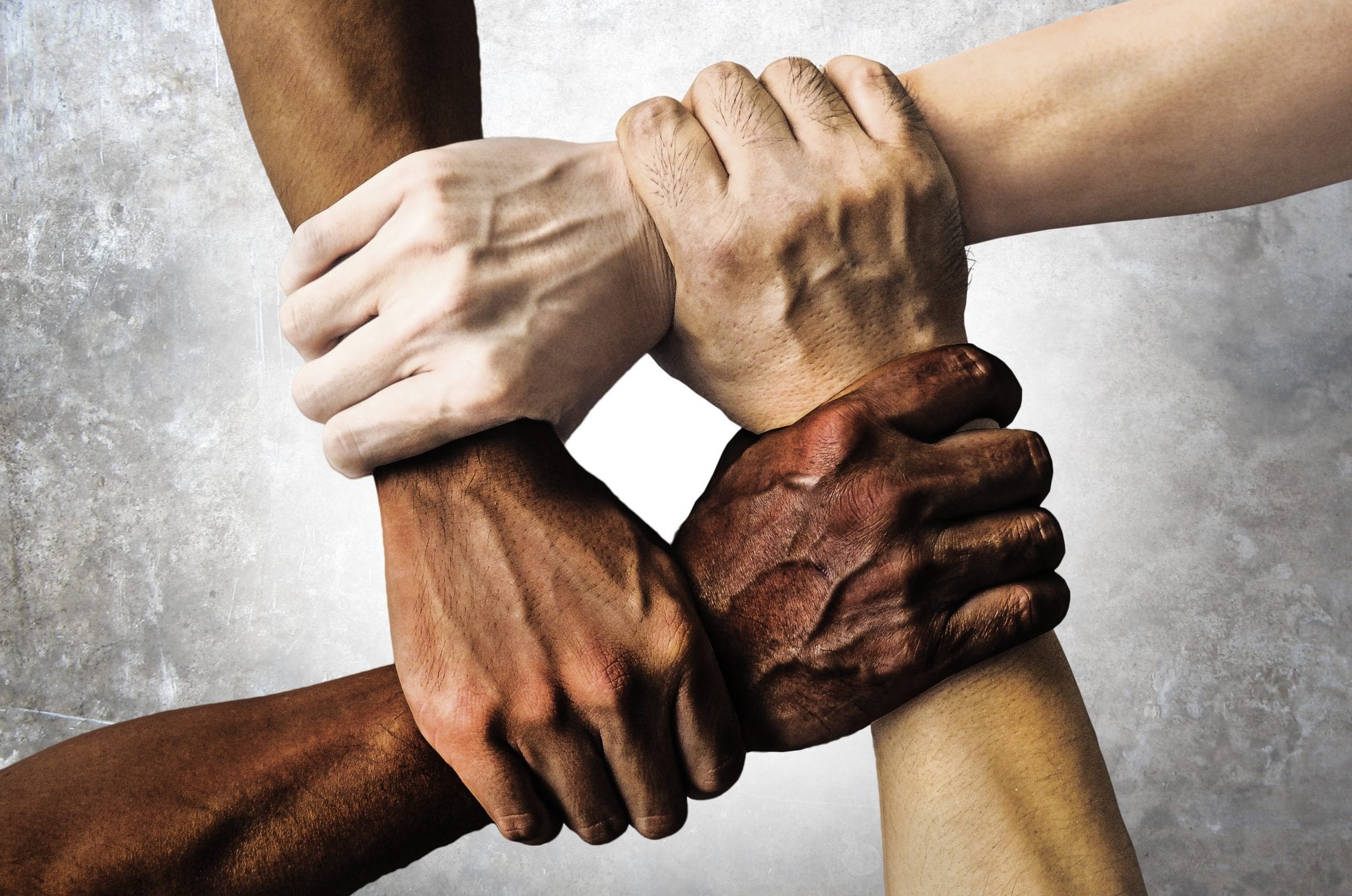 According to the U.S. Customs and Border Protection, about 100 CBP agents committed suicide between 2017 and 2018 due to job stress related to the crisis at the border and dealing with desperate families seeking asylum. This ongoing border crisis affects our CBP agents as much as it affects asylum seekers.
  In March 2019, authorities apprehended 92,607 illegal immigrants — the highest month in more than a decade. Trying to manage this level and type of illegal immigration is taking away resources from other important border security and trade missions. CBP agents often report that drug trafficking organizations send large groups of women and children on long, dangerous treks to the border as a tactic to overwhelm and distract them.
Most people who migrate to America through illegal immigration are people who can't afford to migrate the proper way. How can we reform the asylum system to serve underprivileged migrants with legitimate claims? How can we help men, women, and children living in terrible conditions at the US detention centers? What do you think will be the best solution to resolve immigration loopholes and embrace migrants who pose no threat to Americans?
Article by Ms. Chieastre.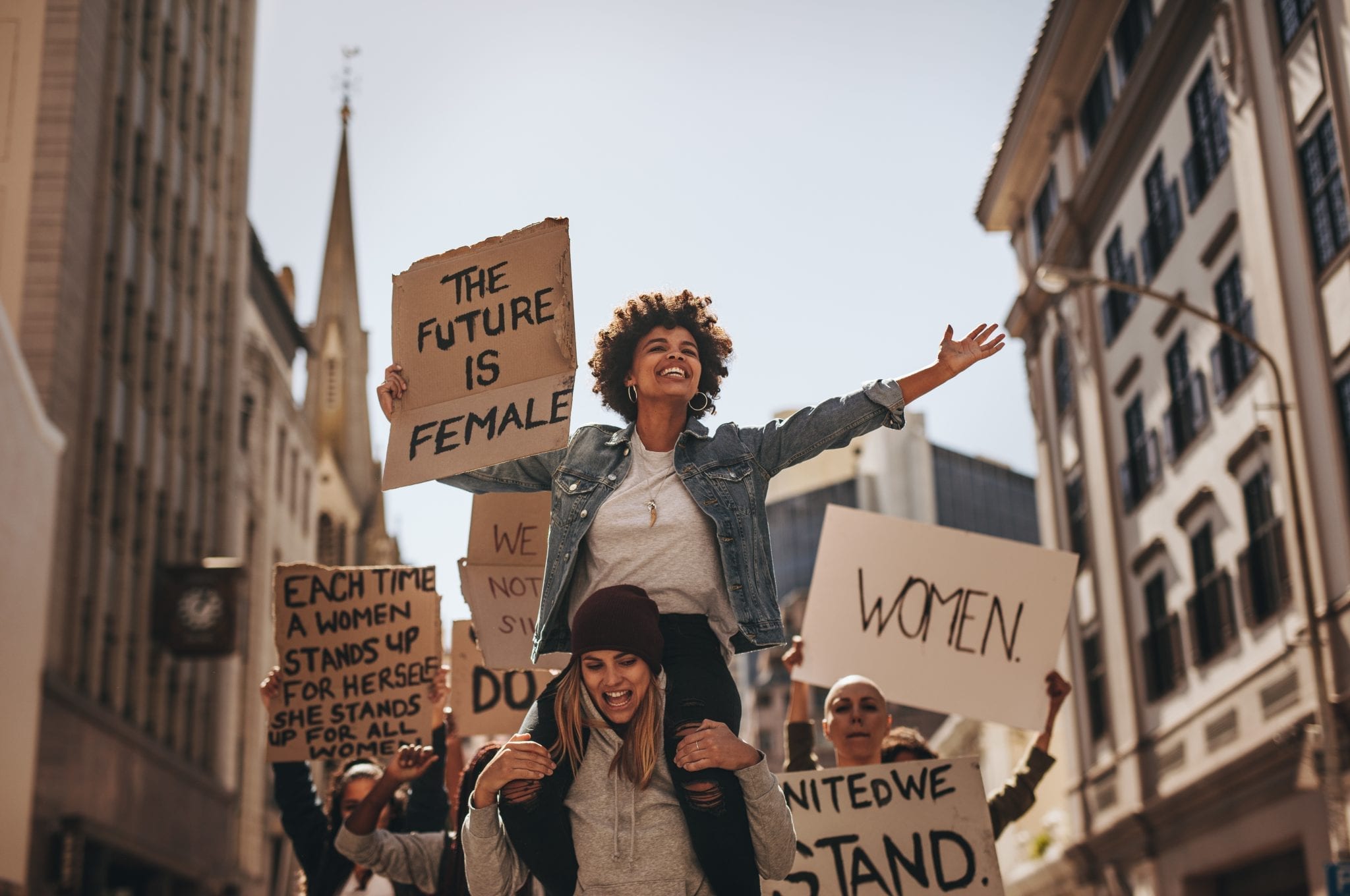 Women's rights are fundamental human rights set in stone by the United Nations for every human being. The Universal Declaration of Human Rights, adopted in 1948, enshrines "the equal rights of men and women," and addressed both the equality and equity issues. According to Lockwood, Bert's book on human rights, issues associated with notions of women's rights include the right: to bodily integrity and autonomy; to be free from sexual violence; to vote; to hold public office; to enter legal contracts; to have equal rights in family law; to work; to have reproductive rights. These rights also include the right to live free from discrimination, domestic violence, and slavery; the right to education, to own property, and to earn an equal wage. 
 Women's rights are human rights; however, most places around the world still violate girls and women often because of their gender. The future of women's rights is at stake. For instance, in our country, a new dangerous anti-abortion policy orders a global Gag Rule and cuts off vital, safe abortion services for women. Enforcing this policy poses a direct threat to the health, dignity, and well-being of women and girls everywhere. 
We must educate every girl and every woman on their rights as contained in the Universal Declaration of Human Rights. Every female should have the right to freedom, no matter her sexuality or identity. Will women lose hard-won rights, or will the backlash catalyze new wins?
Article by Ms. Chieastre.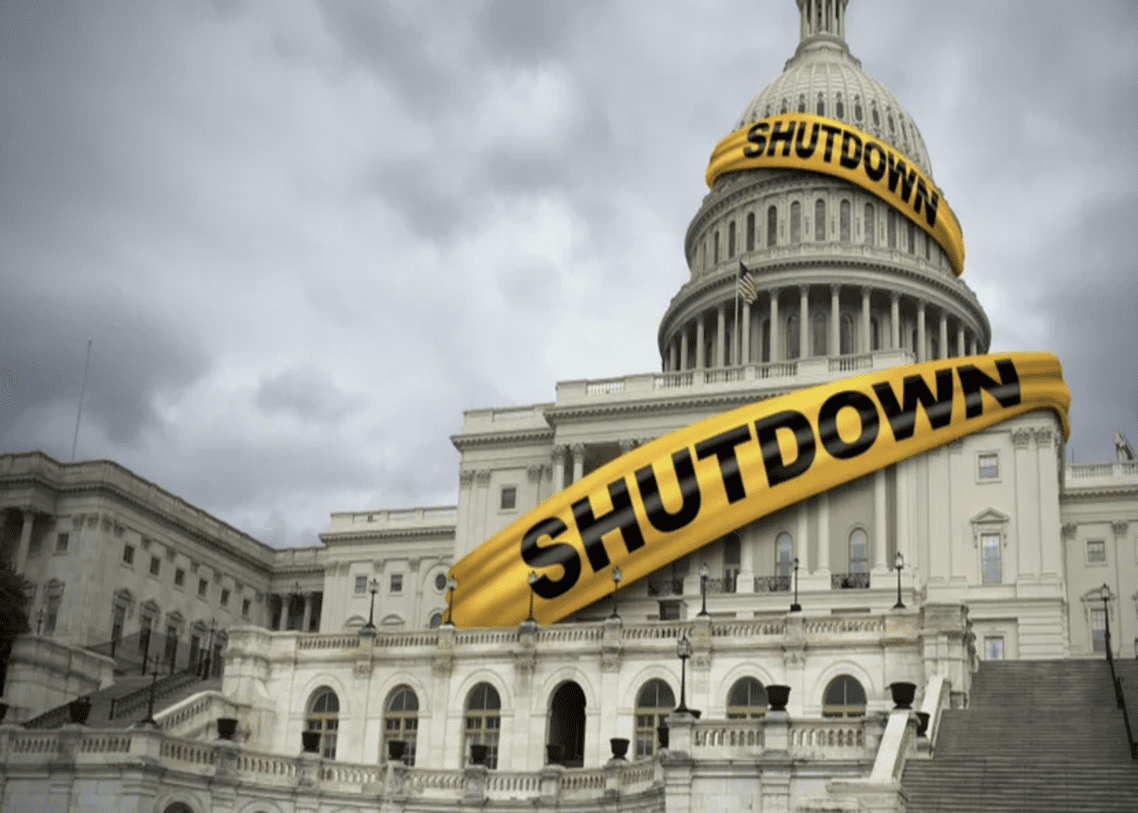 Inefficient government programs take away critical resources, reduce quality, and reduce services to the American people. Our government's representatives must have logical goals, supported by a well-defined process, and the ability to adapt as needed. There should be a compulsory report to show each month's accomplishment. Each Federal and State representatives must present updates in the least complicated way. Measured outcome analysis will inform and assure Americans that they are making progress as promised. How can the United States improve government efficiency by enforcing ethical leadership traits; honesty, trust, transparency & integrity? 
Article by Ms. Chieastre.

This platform is for you to share your brilliant ideas and discuss your opinions with fellow Americans. Please share your comments with your Facebook, Google, or Twitter account and upvote the comments you deem smart. Your proposed solutions can be on other issues not listed above. Please ensure your comments are relevant, constructive & ingenious. For more